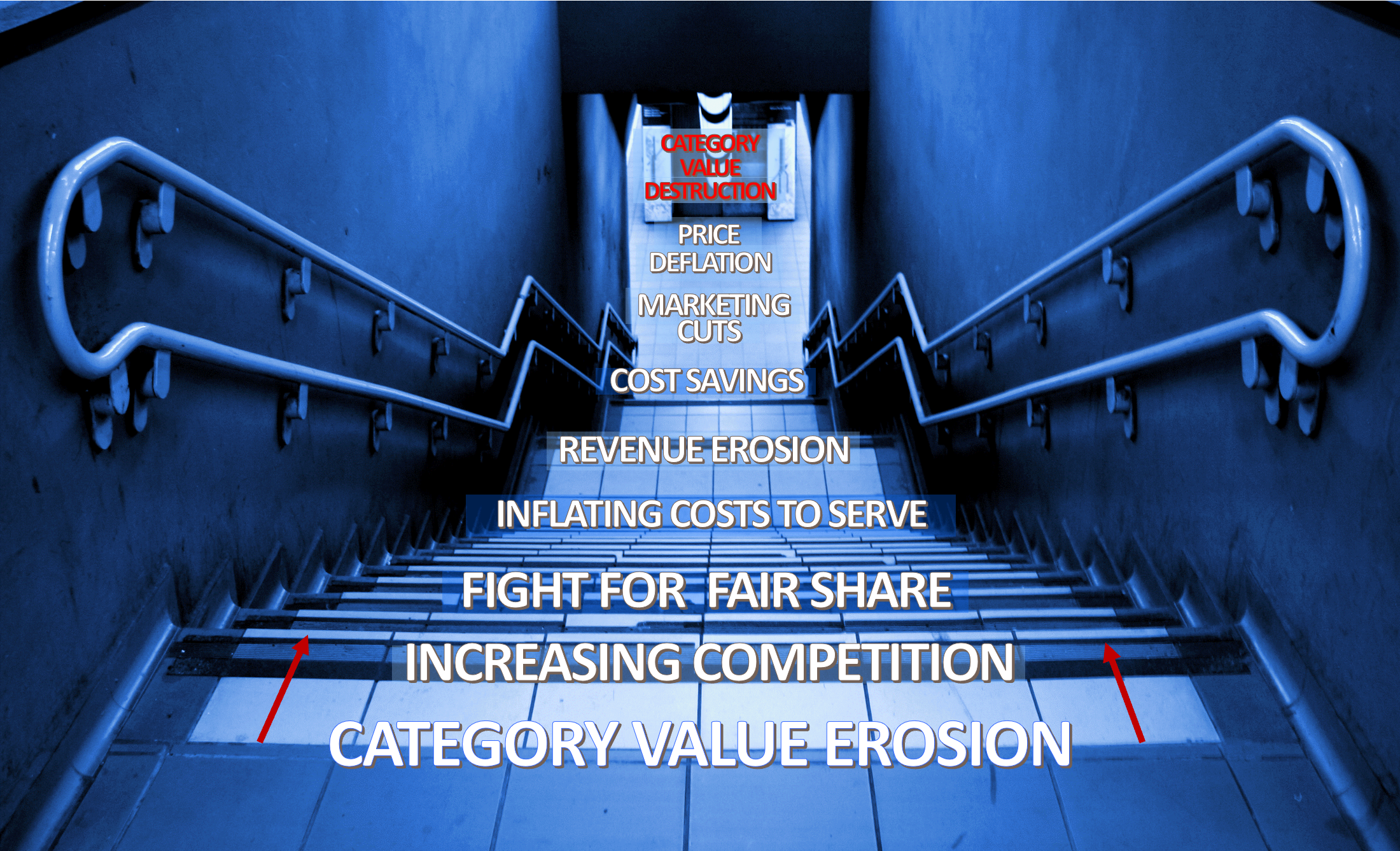 At a time when category values are tending to flatten out and competition is becoming even tougher, the cost of service is rising dramatically. Achieving solid results against smart objectives in a challenging environment requires continuous excellence, on-going optimization mindset and permanent sanity checks whether plans are strong enough to deliver value and revenue in a cross-channel environment.
In the B2C categories in particular, the erosion of value is due to the fear of each market player of losing the fair share : market share, shelf share, share of the 2nd placement.share of voice on leaflets, shar eof stomach, share of wallet, etc. The demanding retailers - who have joined forces in international purchasing groups and pressure industry on price decreases - is leading to massive industry-sponsored price cuts: -50%, buy one get one free, everyday low prices, etc. As a result, in addition to the inflation of raw material prices, brand owners have to spend more money each year on allowances, compensation, listing fees, terms and conditions to compensate the declining baseline with margin diluting promotions
As most categories are no longer price sensitive, the main reaction to induced price reductions is to build up stocks at bargain prices rather than to increase consumption.
As new activities cannibalize mainly core activities, the chances of increasing per capita consumption are reduced.
In this difficult context, the goals set by the management remain unchanged: The commitment to achieve these ambitious (unrealistic?) sales and profit targets leads to cost-cutting initiatives such as abandoning margin dilution sku's, streamlining operations or the short-sighted freezing of marketing spending in response to the profit guarantee: but reducing efforts to create demand inevitably turns the initial erosion of value into real value destruction: the vicious circle is on!
With studies that show 73% of executives don't believe that marketing drives awareness and revenue, you have to make sure that you can prove the ROI of our marketing efforts and doing prevent massiv cuts.
Do you know which metrics actually matter to your boss?
In our eBook you will find:
6 marketing metrics that prove the value of your marketing efforts
Formulas and examples to help you calculate your own metrics
Explanations and scenarios of why these metrics are important and how to interpret them



Get your free copy here!

and show your boss the true value of marketing.
An other approach to tackle marketing cuts is compensating them along with a paradigm change : from outbound marketing to inbound marketing that guaranties even better ROI and higher customer centricity .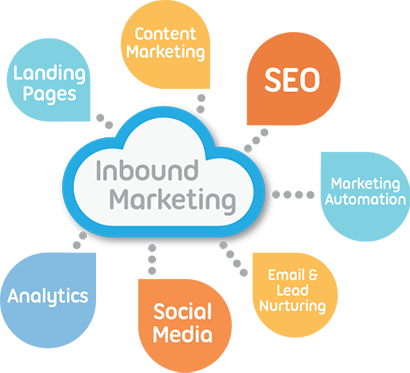 Consumer-centricity is the key attitude and an effort as well
Identifying the key moments (1st impression, 1st value, intended value, extended value)
deploying the accurate activities
using the appropriate tools & technologies to attract, serve, retain the target audience