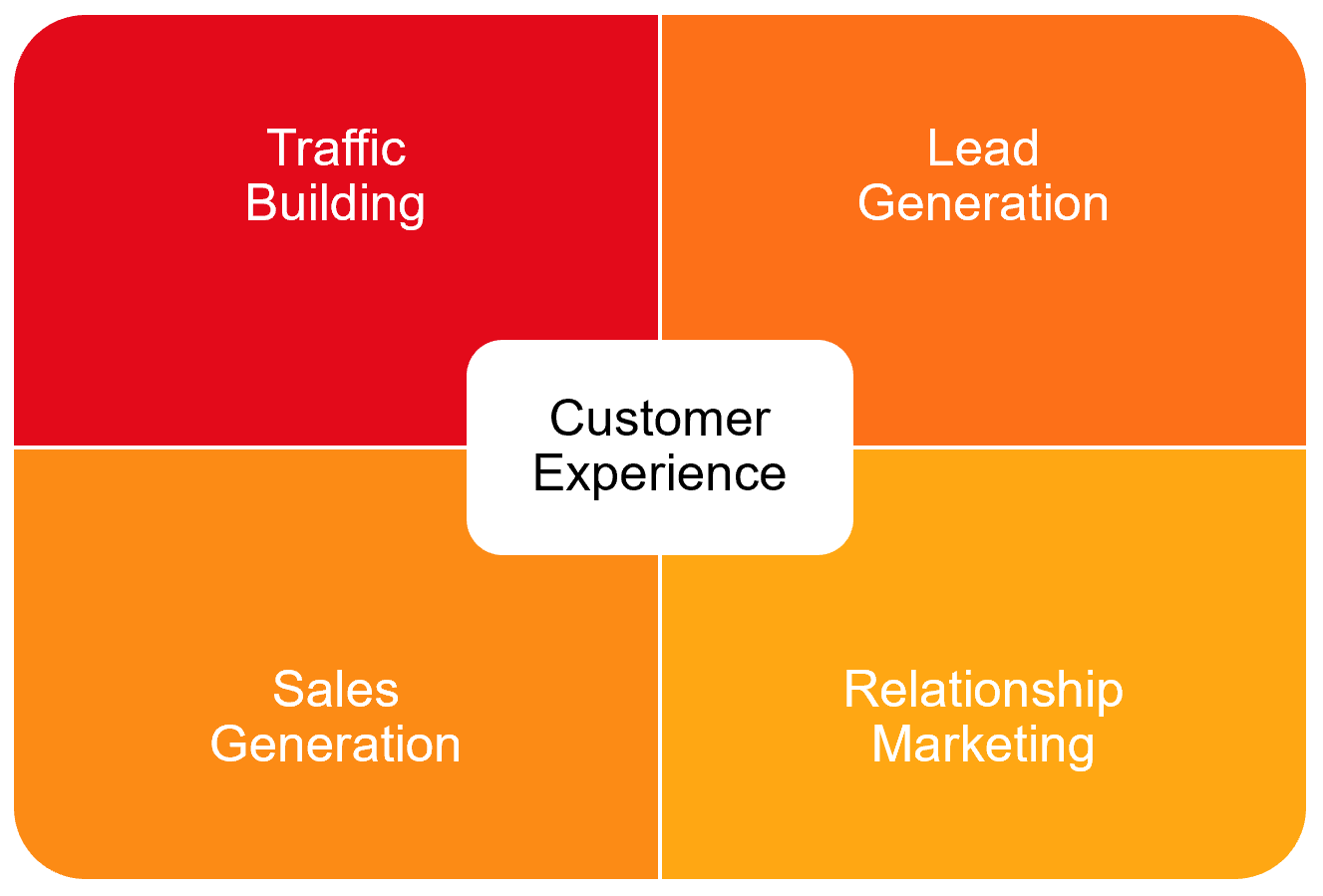 A holistic approach is the prerequisite for generating incremental business.

As a first step, efforts should be directed at attracting the right target audience, i.e. those who are more likely to benefit from the companies' offerings.
In a second step, the focus should be on ensuring that visitors receive the right content to help them form their opinions and make informed decisions,
Finally, the focus should be on displaying the exact offer that leads to ordering or shopping.

Generate traffic, recognize, measure, analyze, qualify, inform, call for action, and so on. Marketing automation proves being a great support for achieving these goals
The acquisition strategy should be based on a 360° approach to unleash the conversion rate. Like everything else in marketing, it all starts with a thorough understanding of the target audience in order to tailor content to the level of the sales funnel.
I want to know: Exploring or researching, but not yet in buy mode. Users want useful information and inspiration.
I want to go: Users are actively looking for a visit - they are looking for a range of ideas and inspiration.
I want to do: before or after the purchase, the key moments when people want to get things done or try new things.
I want to buy: Someone is actively willing to make a purchase and may need help or reassurance.
Therefore contents should be linked to the exact messaging mode

Direct messaging: Messages (i.e. advertising) directly related to the brand, product or service.
Indirect messages: Messages that do NOT focus on the brand, product or service, but rather on the interests of the customer. This is content designed to be relevant to the audience and their specific needs, desires and aspirations and to engage them in passive moments when they are not actively seeking help.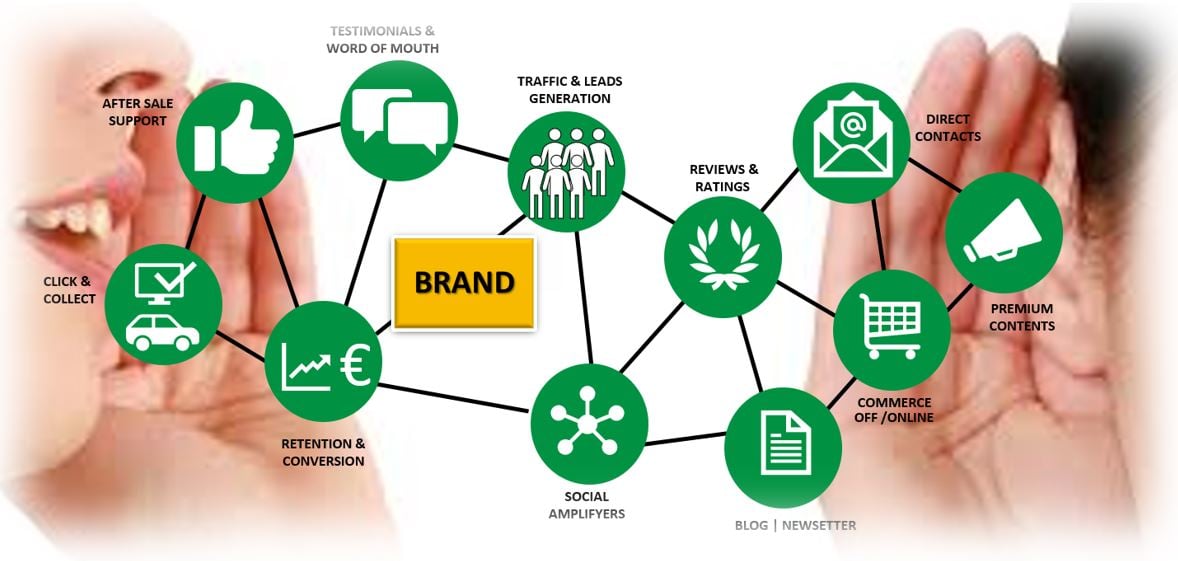 It is crucial to find the right mix between
content distribution: delivering content to the audience through a mix of owned, earned and paid channels
content discovery : create content in a specific way that ensures that it is discovered and consumed by the target audience when they actively browse and search for information
traffic building
Thanks to meaningful, tailor-made content that is appreciated by the target group, the chance to become visible and leave a mark is optimised.
Lead generation
The focus is on achieving a balance between the quality and quantity of leads.
Lead nurturing processes develop interested parties from initial contact to readiness to buy (sales accepted lead).
There is a bank of ways to keep the fire burning for both new visitors and existing clients: welcome nurture, themes nurtures, product nurtures, event- or venue-nurtures, wake-up nurtures, sales nurtures, after sales nurtures, warm up nurtures, farewell nurture, reminder nurtures, appreciation nurtures, up & Cross selling nurtures, recommendation nurtures, return nurtures...
Lead management
Lead Scoring is a method used jointly by Marketing and Sales to classify leads based on their suitability, the interest shown and the current position in the buying cycle. Automated, dynamic lead scoring uses the behavior of the lead at the points of contact to determine the likelihood that a lead will be converted. Positive or negative points are assigned to a contact according to defined, neutral criteria for specific characteristics or interactions. Lead scoring thus enables interested parties to be sorted according to how attractive they are to the company. This promotes the efficient use of resources in the acquisition process.
Please note: The more information is requested at the beginning, the worse the response. Therefore, please pay attention to a progressive profiling.

Conversion to sales
The qualified leads are automatically assigned to the defined sales employees or processes.
It is important that the needs of the customer are recognized and met.
Automated lead management provides sales reps with a comprehensive collection of information about customer behavior patterns, demographics that improve the lead-to-opportunity evaluation, grow the
opportunity-win ratio and increase the revenue per transaction.
Attention: a "Sales Fast Lane" - leading directly to the sales department - should be installed so that no hot lead is lost and might buy from the competition. At each level of automation, options are proposed that test the basic willingness to buy - and thus the sales maturity.
Best practices

coordination between marketing and sales via Service Level Agreement (SLA) for the forwarding of leads with the aim of optimum lead support
Focus of profiling on predefined buyer personalities
Definition of customer segments to be selected in advance for marketing automation
common understanding of what is an ideal lead
Joint definition of Marketing Qualified Lead (MQL), Sales Accepted Lead (SAL)
If a CRM exists: Determine which data is transferred from the marketing automation system to the CRM.
You will find other inputs in our eBook dedicated to the topic cluster methodology for the sake of high-performing SEO.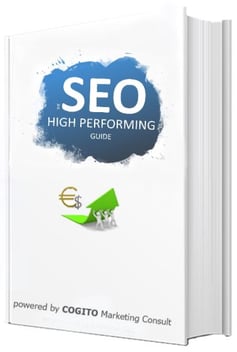 Get your free copy here!
You will learn how to craft a content marketing strategy that both humans and search engines will love!
Valuable insights are waiting for you around
moving away from only optimizing around exact match keywords
producing comprehensive & semantic-rich content around specific topics
emphasing SEO-friendly site archtiecture and consistent internal linking
promoting content through link building, repurposing, paid channels, etc.