THE PROCESS OF APPLYING ARCHETYPES TO BRANDS IS A POWERFUL FRAMEWORK THAT PAYS TRIBUTE TO THE DIGITAL UNIVERSE. DEPENDING ON THE UNDERLYING ARCHETYPES, THE BRAND'S STORY TAKES A UNIQUE TWIST - THE ARCHETYPAL STORY THAT MAKES THE BRAND UNFORGETTABLE AND THUS ENSURES YOUR BUSINESS MAKES THE PARADIGM SHIFT TOWARDS COMPELLING USER EXPERIENCE ACROSS CHANNELS
THE SELECTION OF ARCHETYPE AND KEY PERSONALITY TRAITS IS NOT ARBITRARY OR A RANDOM LIST OF WORDS. IT ROOTS IN BRAND'S PRESENT, HISTORY, PURPOSE
THE COGITO BRANDING MODEL
in a nutshell
To get to the core of what your brand is, what your brand stands for, why your brand has a great impact and makes a difference, how your brand should express itself, we have developed a framework and a methodology that leverage
the key learnings from the book "The Hero and the Outlaw: building extraordinary brands through the power of archetypes"

the insights of the identity-based brand management theory pioneered by KAPFERER and BURMANN.
the process
The whole process that spans from brand identity, to brand personality and tone-of-voice
is dedicated to
uncover that unique something else




-that makes your brand stands out from the crowd




-that has a meaningful impact on audiences' life

reveal the underlying archetypal brand story




-that unifies values, purpose, core essence, attributes, benefits, personality




in a compelling manner




-that audiences identify and identify with instantly

drive cross-functional focus within your organization




-that sparks consistent actions to effectively generate demand




-that guides the efforts to create greater brand experiences
archetypal brands deliver

97%

higher market value

added, 66% higher economic value added

than non-archetypal brands*

*according to the Young & Rubicam Worldwide study reported in the book The Hero and the Outlaw: Building Extraordinary Brands Through the Power of Archetypes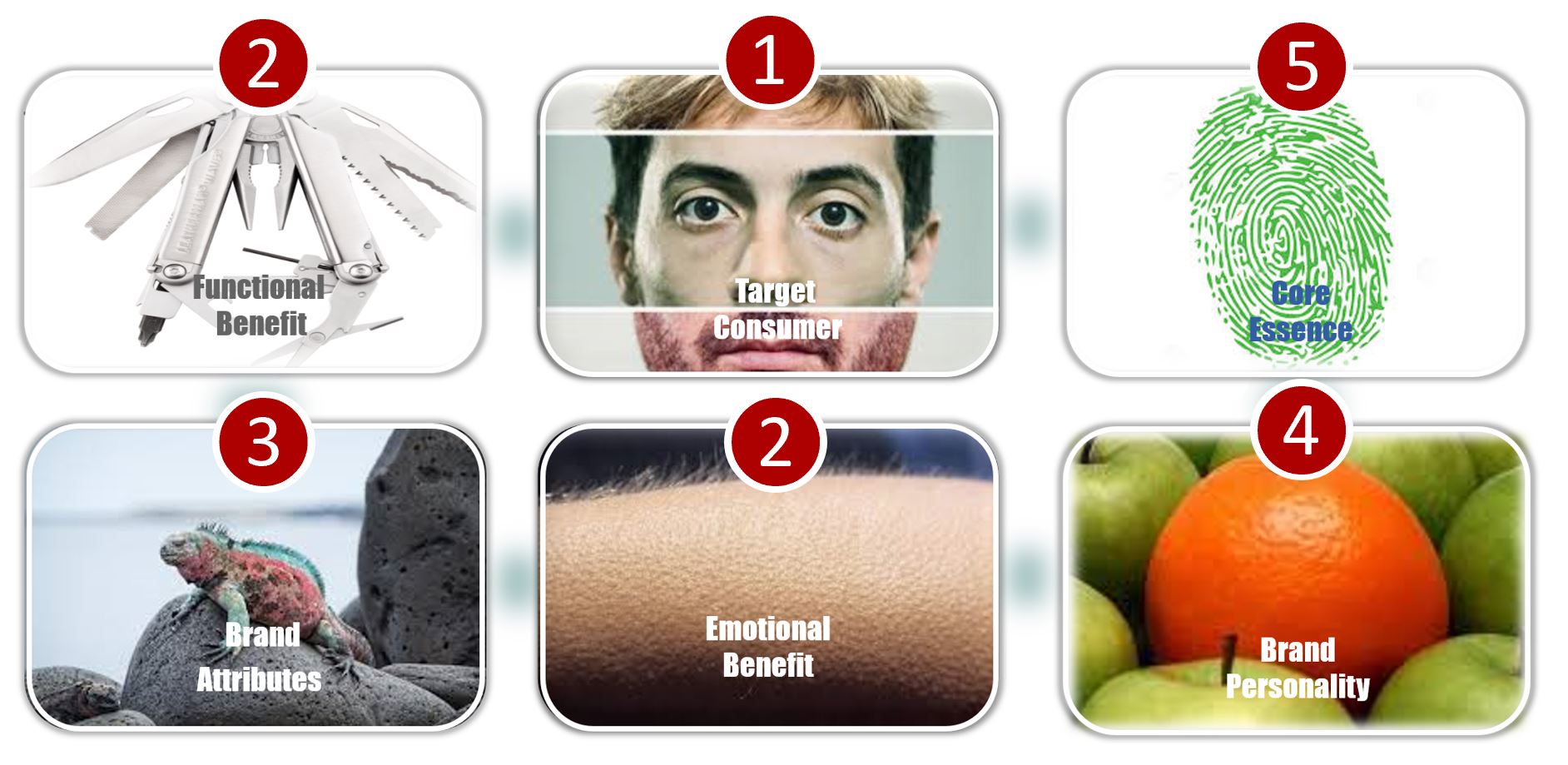 1. customers' wants, tasks, motivations
based on customer portraits, buyer persona's empathy mapping, interviews with target groups or the sales guys who serve them, develop the most concrete and meaningful short description that summarizes the target group's behavior and key insights.


2. functional & emotional benefits
select the competitive advantages which your brand can legitimately claim, while ensuring that they are relevant, distinctive and durable The functional and emotional benefits must be consistent and in line with the consumer's previously generated insights.
3. reason to believe
translate into the customer's language - no jargon! - why the product/service is the ultimate answer to the target audience's needs and what are the features that underpin the benefits claimed?
4. personality
define how your brand - as a person - thinks differently, behaves differently, speaks differently than others, in a word, how your brand tells its story. This is where archetypes - not to be confused with stereotypes - come into play and make a real difference when it comes to anchoring your brand in the minds of the relevant target group
5. CORE ESSENCE
capture the primary impact on customers to ensure they appreciate how meaningful, distinctive and consistent your brand is in helping them achieve their goals and ambitions.